Welcome to my OLD 1967 and 1966 Homepage

This page features my old 1967 Mustang and wife's 1966 Mustang... before we got rid of them.
My Car

I bought the car back in the summer of 2000. The previous owner kept it in fairly good condition and his son added a few performance mods. It came with an MSD ignition, mild cam, Holly 650 double pumper, and Hooker headers.

I swapped out the Holly for an Edelbrock 1405, Edelbrock Performer intake, new suspension, rebuilt the brakes, 15x7 Torque Thrust II's, BF Goodrich's, hidden stereo, new carpeting, head rests, shoulder belts, and some other things I can't really remember off the top of my head

Her Car

Wife's car iwas a plain Jane '66. Life started out in San Jose and was sold in Phoenix. It's a 289, 3 spd car that originally came in Wimbleton White with red on red interior. At some point in it's life it ended up back here in California and was painted Red.

Anyway, the body looked good when we bought it. Turns out that there's rust along the drip rails that will need to be sorted out. We've decided to strip this baby down to metal and start from scratch and do a full restoration.

Good riddence to that headache! Someday... we'll restore another one. Maybe try a '67 Vette if we can find one.

Send me an e-mail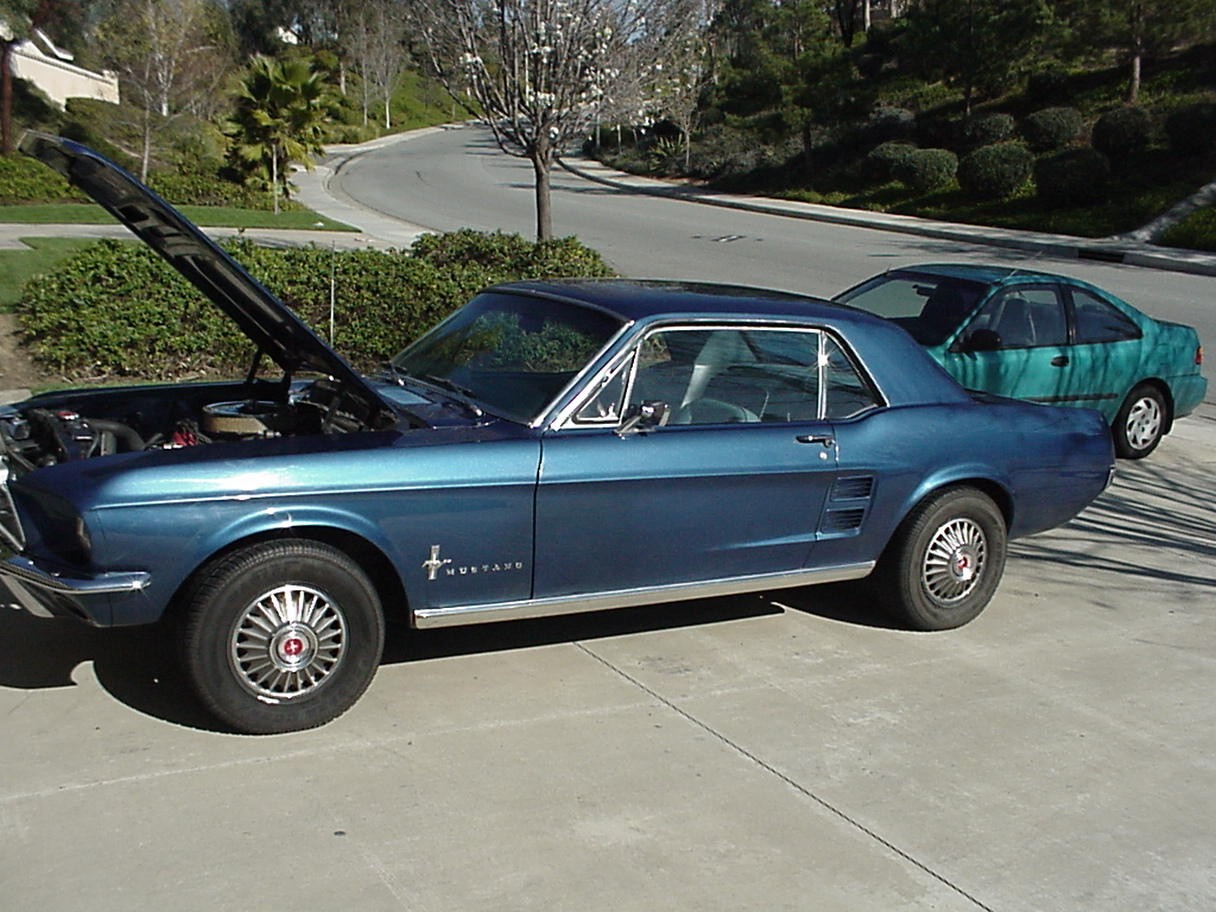 The Beginning
The above shot shows what the 67 looked like when I first picked her up. Pretty clean eh?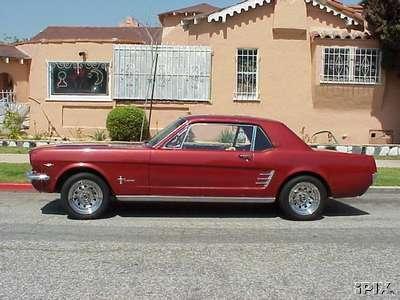 The "Nightmare" Project

So here's the what the '66 looks like. Can't see the rust can you? Neither did I...